Salisbury Tunnel Junction collision
Featured story
09 November 2021
On 31 October 2021, at about 18:45hrs, a South Western Railway (SWR) passenger service from London Waterloo to Honiton, collided with the side of another a Great Western Railway (GWR) passenger service from Portsmouth Harbour to Bristol Temple Meads. The collision took place at Salisbury Tunnel Junction, which is on the immediate approach to Fisherton Tunnel.
The accident resulted in injuries to 13 passengers and a serious injury to the driver of the SWR train, all of whom required hospital treatment.
RAIB's preliminary investigation found that the SWR train passed a signal at danger that was protecting the GWR train's movement over the junction, despite the driver braking in the way expected on approach. This is likely to be because of low adhesion between the train's wheels and the rails, causing wheels to slide.
RAIB's investigation is ongoing and when complete, the final report will provide recommendations and provide more detail about what happened and why. Along with other organisations in the railway family, we will be supporting the process. As industry's independent safety body, RSSB is ready to help where needed, to support the investigation and our members in understanding and analysing the issues and responses required.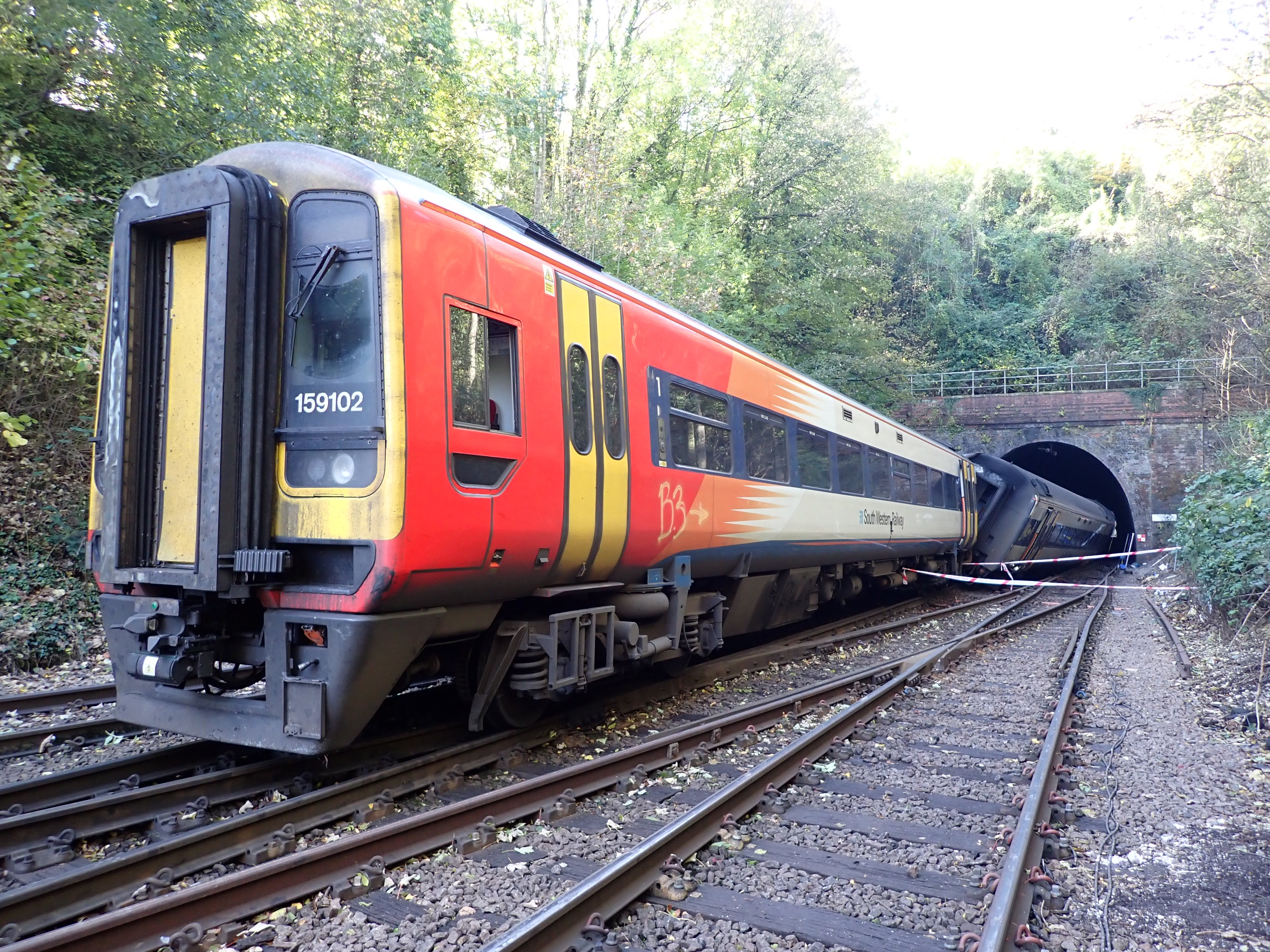 Salisbury Tunnel Junction, photo courtesy of RAIB
Train accidents are rare, and the railways are much safer than other modes of transport. One of the reasons for Britain's railways having a positive safety record is the rigour and effort that goes into learning why things go wrong and ensuring risk is reduced and managed.
Our statement
RSSB's Chief Executive Officer, Mark Phillips, said:
"This train accident will have been a terrifying experience for the passengers and the train drivers involved. While we can be thankful that no one was killed, one of the drivers suffered serious injuries, and passengers were also harmed. The initial assessment by RAIB suggests poor rail adhesion caused the Waterloo train to pass a signal at danger, and strike the Portsmouth train. RSSB will of course make its knowledge and research available, and is ready to work with all our members to help prevent similar accidents occurring in the future."
We help our members and the wider rail industry work together to maintain and improve safety, underpinned by our independent analysis, research and insights. Below are links to some of our work on the topics that have been mentioned. Please note this is not designed to pre-empt the investigations—it is simply a set of links to recent work which may be of interest. Note some of this information is only available to members and affiliates.