RSSB, like all organisations with over 250 employees is required to publish information about gender pay difference. The gender pay gap is the difference in average pay between men and women in the workforce. RSSB is committed to reducing its gender pay gap and we are working with our employees to identify practical ways in which we can do this.
Our statistics
We have calculated the mean and median gender pay gap to be 22% and 23% respectively.
RSSB's workforce
*Women in Rail: Industry survey (2015).
Download the RSSB gender pay gap 2019 statement
Our people
Meet the women who work in key technical and engineering roles. Find out what they do and how RSSB supports their career development.
Sharon Odetunde
Head of Academic Partnerships
Joined September 2013
It's always been railways for me. I studied Mechanical Engineering at university with the goal of getting in to engine design. Following placements with Shell, Ford and Rolls Royce I decided I wanted to settle in London and a career in the rail industry working on the London Underground network was a perfect fit. My first 'proper job' was a graduate engineer with Tube Lines (part of Transport for London) and the graduate scheme gave me the opportunity to try my hand on a range of different roles, allowing me to gain experience in mechanical building services, station design, rolling stock maintenance and track engineering. I subsequently chose to specialise in track engineering. During my time managing track maintenance activities I worked on a number of major projects, including the track planning and resilience work for the 2012 London Olympics.
Moving to RSSB was a shift as I've gone from managing maintenance to heading up the team that manages Research and Development partnerships. The partnerships I manage are with academic institutions across the country. I am constantly being pushed outside of my comfort zone, as projects I'm involved in can range from robotics to passenger behaviour, but my engineering background and approach to problem solving always come in handy. I also manage international research partnerships with rail research bodies around the world, which has given me an opportunity to travel to places like USA, Japan, Italy and Germany to find out about cutting edge research. I currently sit on the organising and scientific committees of two international rail conferences, the IMechE Stephenson Conference and the World Congress of Rail Research.
I am always looking for ways to expand my knowledge and for continuous professional develop. I am passionate about engineering and work closely with STEMNet as an engineering ambassador, visiting schools and colleges, running evening workshops and arranging depot visits. As well as promoting engineering to others, I find these events a good way to keep my own skills sharp as you never know what questions you will be asked. I am also furthering my education by undertaking a research project at the University of Birmingham. My colleagues, particularly other female engineers in the business and line manager, always encourage me to do more and point out opportunity for career development. For example, I had the opportunity to fill the role of Professional Lead – Engineering for R&D temporarily, which gave me the chance to broaden my experience and knowledge.
My current role might sound very different to your average engineering role but I get to help shape and contribute to the future of our railway and you can't get more exciting than that.
Dr Emma Taylor
Lead System Safety Engineer
Joined November 2015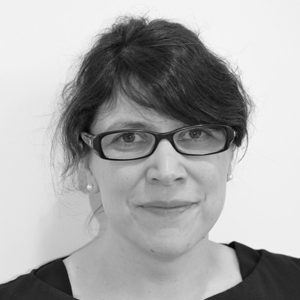 My route to a career in rail has been little less direct than most. In fact, as a former rocket scientist it has literally taken me to outer space, then down to the bottom of the ocean during my time in oil and gas before landing firmly on dry land and into rail. As an engineer, I am not afraid to try new sectors and all my roles have bought new technical skills and enabled me to develop my professional expertise in different ways.
From the beginning I have been passionate about my own continuous professional development. As I've effectively had three careers in one – I have retrained and learnt new industries throughout my working life - I've also got some experiences to share. I have been mentoring the next generation of engineers since 2001 and although I am absolutely committed to supporting women in Engineering, by mentoring both men and women I believe I can help really make a positive impact on diversity and inclusion. I also regularly speak at UCLWE (UCL Student Society of Women Engineers) to support and encourage women in engineering roles.
In my day job at RSSB, I support risk assessments for standards change, and share RSSB best practice with stakeholders. I've been involved in a number of projects including Defective On Train Equipment, Hybrid Safety-Cybersecurity Risk Assessment, the Digital Rule Book, Secondary Emergency Communications and Digital Signalling "Caution on Green".
However, it is the commitment and the support of my professional development that makes RSSB stand out. Since joining RSSB in 2014, my line manager and senior staff have encouraged me to develop my potential, in both technical specialist and a senior leader. RSSB supports my engagement with two senior mentors, the former Technical Director of RSSB and the Head of Operational Assurance at a PLC multi-national. As a Fellow of the IMechE, I have also had the opportunity to act as a CPD Auditor and a Chartered Engineer. I was also recently elected Chair of the Safety and Reliability Society, affiliated to the UK Engineering Council.
I am passionate about safety and aim to be a force for change for all safety and safety engineers, in the rail industry and beyond. I'm also a Fellow of the Royal Astronomical Society – so I'm continuing to encourage engineers to reach for the stars literally as well as figuratively!