Brake vans shunted into history
Featured story
08 March 2021
Updates to freight operating instructions have seen the requirement to provide brake vans finally removed, ending a 200-year long tradition
Brake vans have not been used widely in revenue-earning services for some 30 years, but were once commonplace on the tails of freight trains running up and down the country.

Occupied by a guard, the brake van's purpose was to provide additional braking to a train from the rear.

Since the 1950s, more and more freights have used "continuous braking", where the locomotive driver can apply brakes on the wagons as one unit, thereby retaining complete control of the train. The requirement for a brake van to accompany such a "fitted" freight was lifted in 1968, leaving them to clank behind a dwindling number of unbraked trains until the early 80s.

Examples of brake vans can often still be seen on demonstration freight trains on heritage railways, and occasionally even languishing at the ends of rarely used sidings.

However, reference to their required use in some circumstances on the national network has continued, including in the so-called "White Pages". Up until recently, these contained the rules and instructions for staff undertaking safety-critical tasks in freight train operation.

Recent changes have led to the White Pages being withdrawn and the instructions being moved into the Rule Book, which contains similar rules for other aspects of safety-critical tasks. The move was also an opportunity to tweak some points and remove requirements which were no longer relevant and more accurately reflect modern-day operations.

Even so, the use of brake vans is still referenced in some of the recently published documents, acknowledging that even now, they could potentially be used.

The "Working Manual for Rail Staff - Freight Train Operations" and "Working Manual for Rail Staff Handling and Carriage of Dangerous Goods" nicknamed respectively the White Pages and Pink Pages, actually comprised some 24 documents.

These have been replaced by a new Rule Book module and Rail Industry Standard. The latter offers the opportunity for freight operators to customise requirements and enhance their safety management systems without being unnecessarily held back by archaic documents.

In many ways freight operators have been the unsung heroes during the Covid-19 pandemic, with Network Rail reporting last year that at least one million tonnes of critical supplies were being transported every week along the West Coast main line.

Rail moves 1 in 4 of every shipping container that lands in the UK. Rail makes 76% less CO2 than road freight, and one freight train keeps an average of 76 HGVs off the road.
The power and capability of today's rail freight is such that the longest container trains on the network are half a mile long (52 wagons, 775m) – and all without the need of a brake van.

RSSB's Director of Standards Tom Lee said:

"Ensuring freight operators have the most up-to-date standards and guidance will enable them to continue to play their critical role in supporting and fuelling the UK economy, and supply goods to businesses and communities nationwide, both efficiently and safely. I'm sure there are many who will remember brake vans both fondly and disdainfully, but their time in the Rule Book has pretty much come to an end, and freight operators can now benefit from enhanced operating instructions that better reflect modern practice."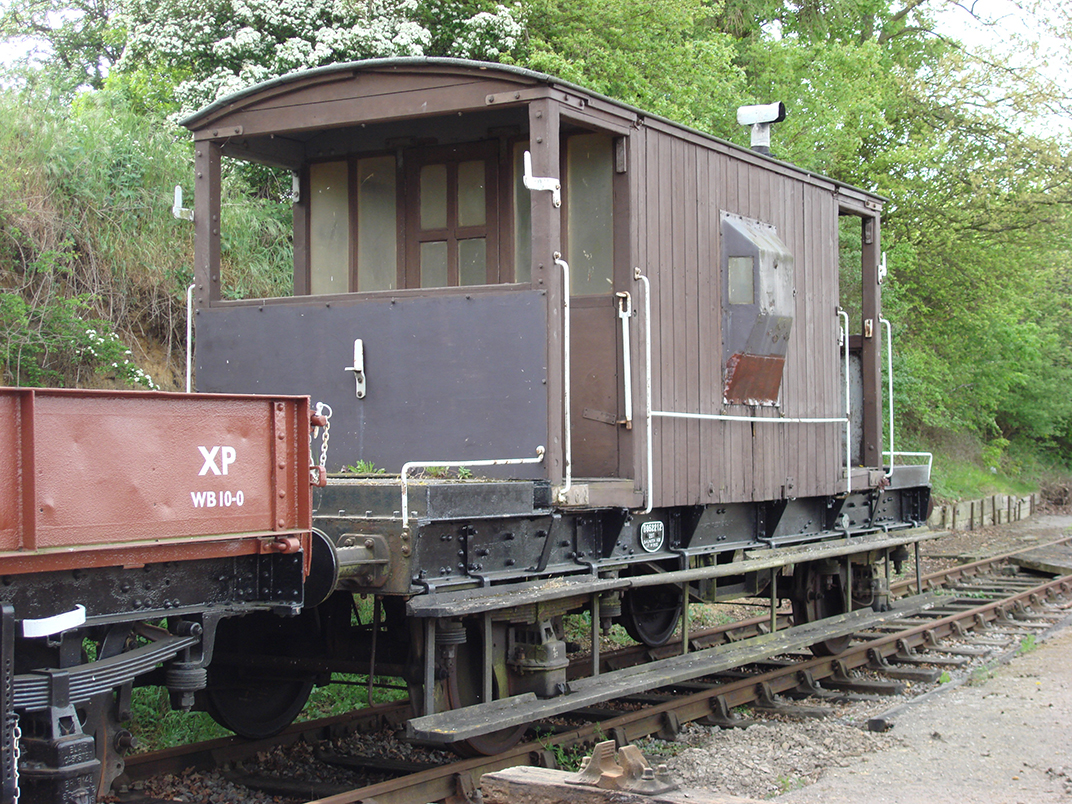 Further information
The image shown is of a BR brake van on the Colne Valley Railway, and is by "Oxyman", appearing by Creative Commons Licence - CC BY 2.5, Oxyman, CC BY-SA 3.0 <http://creativecommons.org/licenses/by-sa/3.0/>, via Wikimedia Commons (https://commons.wikimedia.org/w/index.php?curid=2104470)
The changes to Standards and the Rule Book were published on 6 March, for more information visit our Latest Updates to Standards page.

The statistics included in this release about the economic and environmental contribution of rail freight were provided by the Rail Freight Group (RFG).

If you have any further questions about this release, call us on 020 3142 5332, or 07711 001907, or email pressoffice@rssb.co.uk.
About RSSB
RSSB provides research, analysis, and insight to help the industry work together to deliver a better, safer railway.
As a membership-based rail industry body, RSSB includes train and freight operating companies, infrastructure managers, contractors, rolling stock leasing companies and suppliers. Our work involves partnerships with academia and other railways across the world.
For more information, go to
www.rssb.co.uk