V/T SIC Virtual Seminars - Vehicle/Track Integration
04 March 2021
Hear about using wheel impact load detector data to identify vehicle defects, criteria for assigning differential speed categories and the UKRRIN Laboratory Facilities at University of Huddersfield.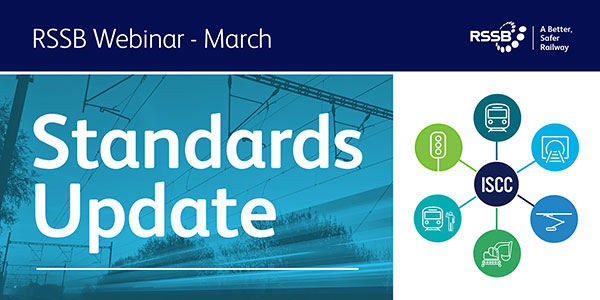 Standards Quarterly Update
08 March 2021
Join RSSB's Standards team for their quarterly update on standards and rule book changes.
V/T SIC Virtual Seminars – Rail Management
11 March 2021
Second seminar highlighting the rail management update and more from British Steel's Rail Research and Development, plus the infrastructure research and development capabilities at the University of Southampton.
Trespass Prevention virtual conference and Trade Fair
16 March 2021
For decision makers within organisation with a specific interest in Trespass. The Trespass Improvement Programme instigated in January 2018 has slowed the increase in trespass incidents. But there is still more we can do.
Vehicle Registration Briefing
17 March 2021
Join RSSB, Network Rail and R2 Managed Services to hear about the process to register rail vehicles being enforced from 1st April 2021.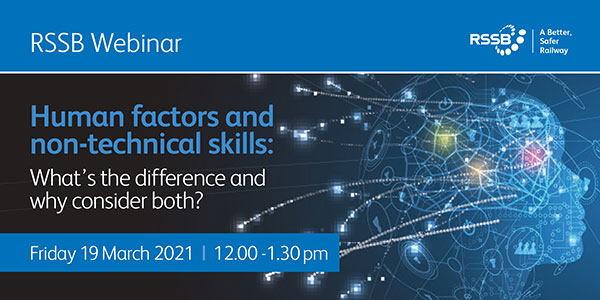 Human factors and non-technical skills: What's the difference and why consider both?
19 March 2021
Effective integration of Human Factors and Non-Technical Skills leads to performance and safety benefits but, what's the difference between the two? And how do you effectively integrate both into your organisation?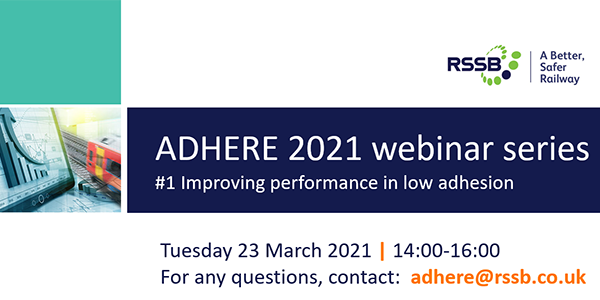 ADHERE programme 2021: Improving performance in low adhesion
23 March 2021
The first ADHERE dissemination webinar for 2021 highlights how innovative technologies can improve performance in low adhesion.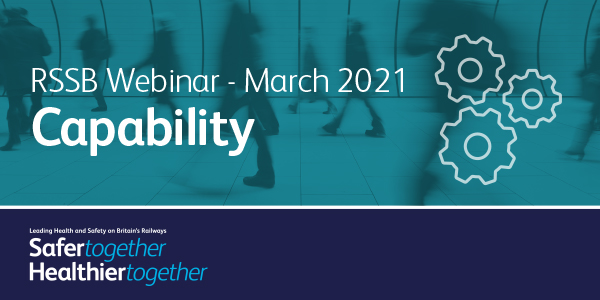 Capability webinar: Managing risk through the pandemic and beyond
29 March 2021
How have we responded to the challenges of the pandemic and what have we learnt from it? How can we improve our understanding of hazards and risk controls? How can you benefit from collaborative, cross-industry work?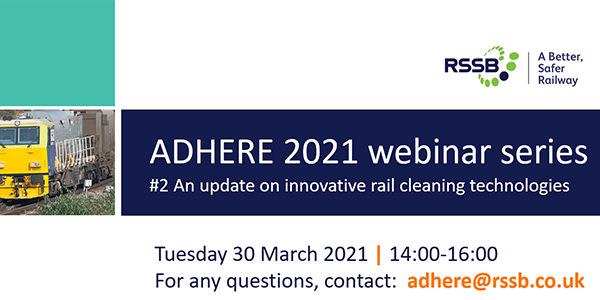 ADHERE programme 2021: An update on innovative rail cleaning technologies
30 March 2021
In collaboration with Network Rail, the second ADHERE 2021 webinar focuses on innovative rail cleaning technologies, with updates on recent trials.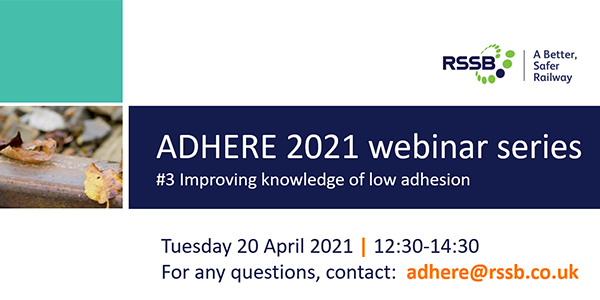 ADHERE programme 2021: Improving the knowledge on low adhesion
20 April 2021
This third ADHERE webinar presents valuable findings from research aimed at enhancing the rail industry's knowledge and ability to model low adhesion contaminants and braking.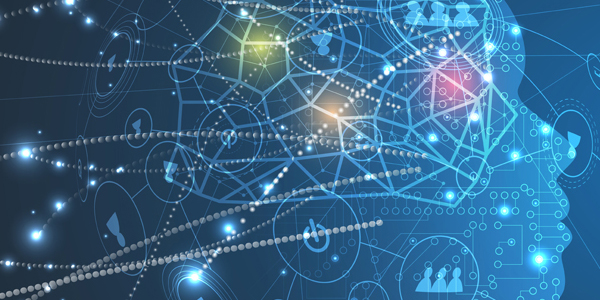 7th International Human Factors Rail Conference - London
23 June 2021
From 23-25 June 2021. This prominent international rail industry human factors event, now in its seventh year, brings together Human Factors professionals, academics and operators to share knowledge and expertise.
Past Webinars
31 December 2021
Webinars that have been held by RSSB are archived here. Our webinar programme will strive to deliver content and information to support a better, safer railway.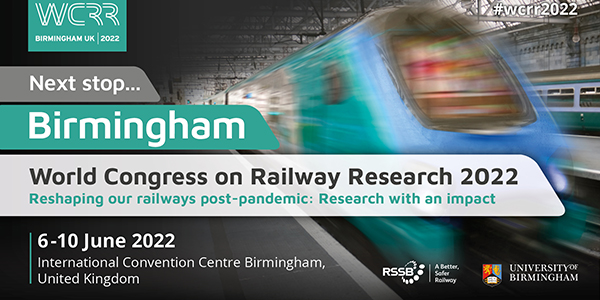 World Congress on Railway Research 2022
06 June 2022
The theme for 2022 is: Reshaping our railways post-pandemic: Research with an impact. WCRR 2022 will bring together the global community to explore this theme over the course of an exciting five day programme of activities.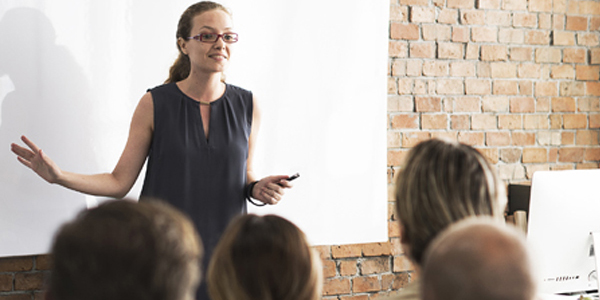 Request an RSSB speaker
31 August 2022
To request an expert from RSSB to speak at your event, please contact our Events team who will be in touch within 48hrs to discuss your request.