Improving PERFORMance Webinar Series
In these uncertain times, the future of the railway depends on our ability to deliver better experience for customers through a reliable and punctual service. The PERFORM programme is a cross-industry research initiative, led by RSSB, which tackles some of the rail industry's biggest challenges around performance. This webinar series has been designed to share information about how the industry can benefit from recent research in this area.
Over the last 20 years passenger numbers have more than doubled, with around 1.8 billion passenger journeys a year being recorded pre-Covid. When critical parts of the network run close to capacity during peak times, small delays can easily propagate, and be difficult to recover from. However, the unprecedented circumstances of recent months have resulted in significant performance improvements, with punctuality being exceptionally high. At this time, the rail industry has a rare window of opportunity to take stock and look at the old problem of performance in new ways.
The Enabling Better Performance Research Challenge (PERFORM) research programme sets out to achieve performance improvements so more trains run on time today, while improving the rail performance of tomorrow. This involves developing knowledge, tools and guidance through research projects to help industry drive performance improvements. Recent outputs, including those from the RSSB's Data Sandbox+ initiative, show that as we gear up for a return of passenger numbers, there will be a wide range of opportunities to implement changes that deliver performance improvements, reduce costs and improve the customer experience.
Click on the windows below to view videos of the webinars. Presentations from the events are also listed at the bottom of this page.
If you have any questions, or would like to suggest a topic for a future session, please get in touch through PERFORM@rssb.co.uk
Improving PERFORMance Webinar Series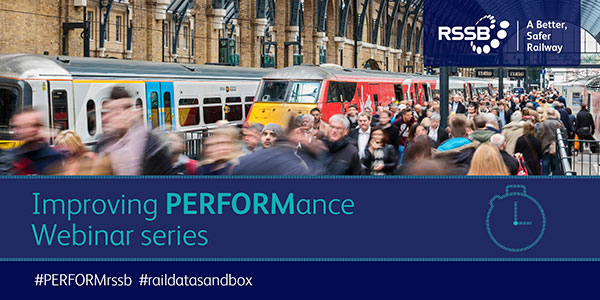 Webinar 1: Enabling new insights from data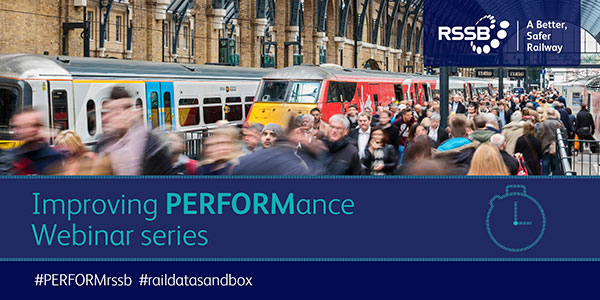 Webinar 2: Creating the best possible plan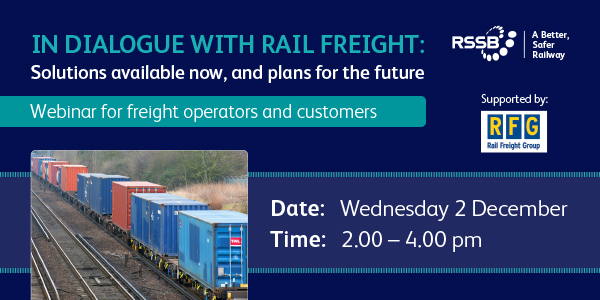 Webinar 3: In dialogue with Rail Freight