We're here to keep Britain moving with safer, smarter rail.
For over 20 years we have been working with industry to ensure that innovative and sustainable technology is operated safely, efficiently, and cost-effectively in Britain and abroad. Throughout this time we have been collaborating with operators and innovators, co-ordinating research and development, and codifying technical knowledge that is crucial for rail.
So much has changed since we were established in 2003. By looking forward and evolving we strive to meet the sector's changing needs while maintaining safety and reducing costs—both our own and those across the industry. We will continue to work independently and collaboratively with our members to find the best route forward for rail.
Scroll down to explore key milestones along our journey over the past two decades.
2003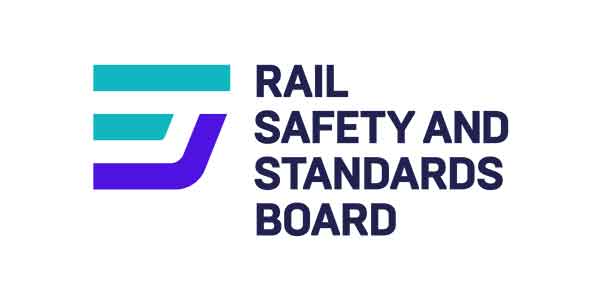 Rail Safety and Standards Board established
In 2003 the Rail Safety and Standards Board (RSSB) was established based on recommendations from Lord Cullen's public inquiry into the Ladbroke Grove rail crash. One of Britain's worst rail accidents in 20th-century with 31 people tragically killed and 417 injured.
---
2004
Investigation into the Ufton Nervet rail crash
The formal inquiry into the Ufton Nervet rail crash–a train collided with a car on a level crossing killed 7 people and injured more than 100—fed into several RSSB's research projects. The research identified safety benefits and facilitated the creation of Rail Operations Centres which have progressively taking over from signalling centres.
Railway Group Standards Code assigned to RSSB
The Office of Rail and Road (ORR) assigned Issue one of Railway Group Standards Code to RSSB. The Railway Group Standards Code, commonly referred to as 'the Code', is a fundamental part of the organisational structure for standards in the GB railway. It is based upon the World Trade Organisation principles for the development of International Standards which were agreed by the Technical Barriers to Trade Committee in 2000. The Code is approved by the industry regulator ORR, and has been a part of how RSSB operates right from the start.
---
2005
Removal of Mark 1 rolling stock
By the end of 2005, RSSB had overseen the removal of Mark 1 rolling stock from the network. British Railways' first standardised design, these vehicles had poor crashworthiness due to a relatively weak body shell and resulted in fatalities and injuries connected with the slam doors and the pull-down windows.
---
2006
Introduced the Rail Industry Standards
A new category of standards, Rail Industry Standards (RIS), were introduced to define functional or technical requirements for circumstances where railway system management does not need a Railway Group Standard. In 2023 the majority of RSSB's standards documents are RIS.
---
2007
Developed the All Level Crossing Risk Model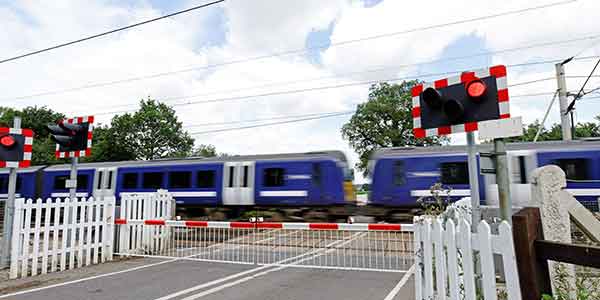 To manage risks at level crossings, RSSB developed the All Level Crossing Risk Model (ALCRM), in partnership with Network Rail. A web-based risk tool, it supports on-going data collection to compare and actively manage risk at different types of crossings in a consistent way. The tool was updated in 2017 to improve its accuracy and functionality.
Investigation into the Grayrigg derailment
The Grayrigg derailment was a fatal railway accident that resulted in the death of one passenger and injuries to around 80% of passengers mostly due to secondary impacts from objects within carriages. It had major repercussions for the network. It fed into several projects informing new standards that mandated laminated glass which can withstand much greater impacts and increase survivability. Other research informed standards for safer tables, seats, the overall structure of the carriages, and similar matters.
---
2008
Reviewed process for safer decision-making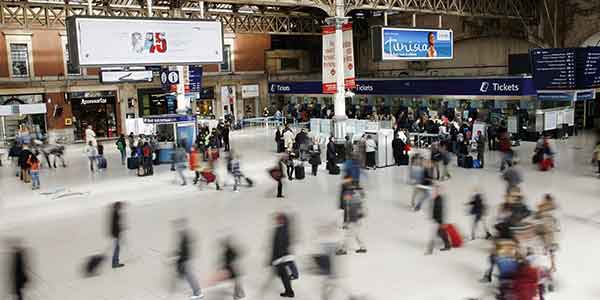 Extensive research was carried out around safer decision making in rail to identify legal requirements, protect staff, passengers, and others, and remain commercially sound. This led to the publication of Taking Safe Decisions issue 1, guiding organisations to incorporate safety in decision-making. A key industry document ever since, it is now on its third edition (2019).
---
2011
Explored digital technologies for Control Period 6 and beyond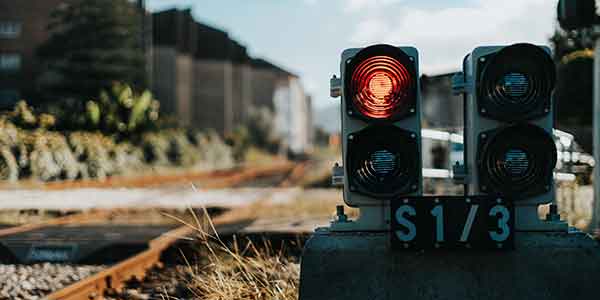 To improve the network's performance with digital technologies, the UK planned major enhancement and investment for Control Period 6 and beyond. Given the country's conventional signalling systems and train operations this was a significant challenge. The European Rail Traffic Management System (ERTMS), which comprises the European Train Control System (ETCS), entered service in 2011 on the Cambrian Line from Sutton Bridge Junction to Aberystwyth and Pwllheli. RSSB led the operational design and provided technical support from inception in 2006. This was the first of what were originally several early deployment schemes of ERTMS envisaged by the ERTMS Programme.
Launched SPARK
To help the global rail research community find and share research, capabilities, and expertise, RSSB launched a new platform, SPARK. This knowledge hub is promoted in partnership with UIC, the worldwide railway organisation, and is a key resource for industry's research work.
---
2014
Established a Health and Wellbeing capability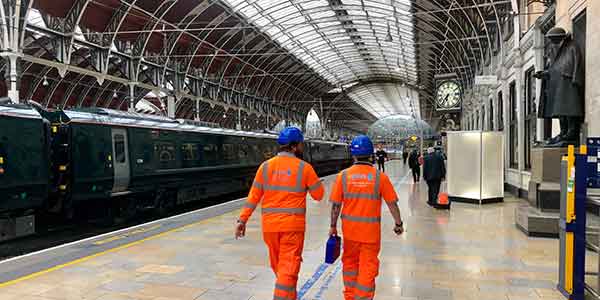 To improve health and wellbeing we introduced a dedicated team of experts with links to the industry and other safety practitioners. Later, this became the Health and Wellbeing section of LHSBR and has gone from strength to strength, with the development of the Health and Wellbeing Index (and dashboard), the fatigue survey, and the mental health survey. We also developed – with Southeastern – The Railway Mental Health Charter, which has just received its 100th signatory.
---
2015
Introduced a new vehicle database platform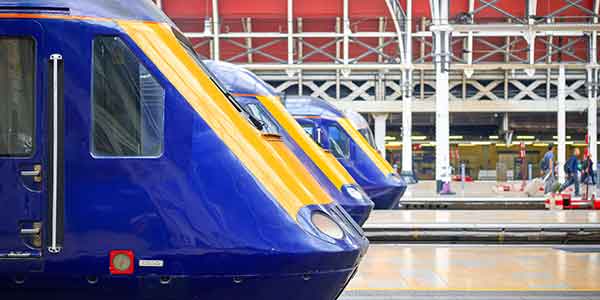 The Central Stock Register was established in 1948 and then moved to the Rolling Stock Library (RSL) in the 1960s. In 2015, R2 was introduced as the modern required vehicle database platform to improve maintenance planning. Although based on the previous registers, R2 is more efficient and user friendly. It holds details of UK railway registered vehicles and tracks, their life history, and major components. Today R2 is used by around 70 organisations across the GB rail industry.
---
2016
The first publication of the industry's safety and health strategy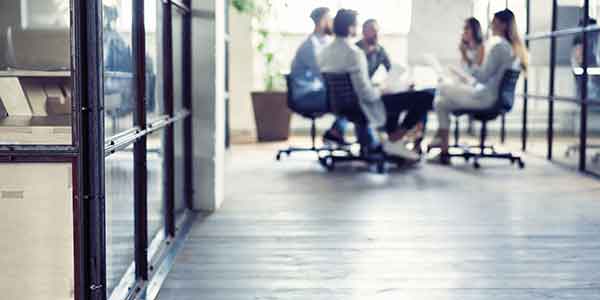 The industry's publication of the Leading Health & Safety on Britain's Railway, known widely as LHSBR led to the establishment of the safety risk groups we know today. This helped to increase focus on collaborative working across more key areas, including health and wellbeing and asset integrity.
Investigated risks of Global System for Mobile Communications failure
RSSB developed a risk model to identify what happens if the Global System for Mobile Communications – Railway (GSM-R) fails. The model showed there is a slight increase in risk, but trains can continue to run to avoid bigger increases in risk elsewhere, like crowding on stations due to cancelled trains. The model received widespread industry.
Publication of the Rail Standards Strategy
RSSB produced the first Rail Standards Strategy. The strategy improved categorisation of requirements and alignment with European and domestic legal frameworks. Also, it accelerated the migration of requirements from Railway Group Standards to Rail Industry Standards. Having achieved its aim, it was replaced by a new strategy in 2020.
---
2017
RSSB Rule Book App launched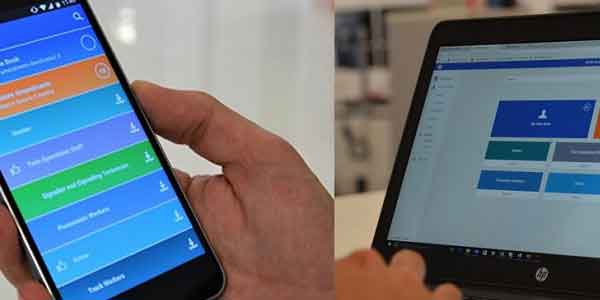 The RSSB Rule Book contains clear instructions for rail staff to follow in specific safety critical operation scenarios. To ensure users always have easy access to the latest version of the Rule Book, the Rule Book app was developed. It makes the contents accessible 24/7 and digitally, via phone, tablet, desktop, or laptop.
The Rule Book app has transformed the way you can store, carry, and search for items in the Rule Book, making it so much more accessible and easy to use. It has also allowed LNER to improve the management of rules changes, reducing the amount of paper we consume, therefore contributing to our carbon and waste targets, whilst also reducing our costs. An excellent industry improvement for all.

Enhancements to Safety Management Information system
The Safety Management Information system (SMIS) was first introduced in 1997, privatised operators agreed to share safety information. Managed by RSSB, SMIS is the national database for recording safety related events on GB rail. In 2017, the system was updated to the Safety Management Intelligence System with modern technology capable of collating more data, analysis and business intelligence. RSSB and SMIS user community worked hard to resolve initial teething issues to provide richer dataset that supports benchmarking, good practice sharing and network-wide decision making.
Launched the Data Sandbox Initiative
To improve data sharing in the rail sector, RSSB launched the Data Sandbox Initiative. This £500,000 competition rested on the establishment of a 'data warehouse' to identify novel solutions to key network performance challenges. As a result funding was awarded to five projects and RSSB uses the improved appreciation of data's value in its work.
---
2018
Introduced Emergency Special Working to the industry
Emergency Special Working (ESW) was introduced to allow a train to run through a degraded area without having to call the signaller at every signal. ESW extends the signaller's permission so the traffic can keep moving more efficiently. RSSB employee James Webb won a Golden Whistle for his presentation skills at the rollout.
Established RSSB's affiliate programme
In addition to our members who deliver rail, those working in and around rail can also benefit from access to RSSB's work. The affiliate programme was established to enable companies that do not meet the criteria for membership, but who want to benefit from some of the advantages of membership, such as those with a relatively small link with rail or based outside Great Britain.
---
2019
Implemented the Sustainability Tool
The Sustainability Tool was implemented to monitor industry's environmental performance. This led to an increase in RSSB's sustainability expertise and a suite of services and resources in the sustainability area.
RSSB's Sustainable Rail Blueprint (SRB) has aligned the industry, providing tactical and operational direction that our train operating companies can implement to realise environmental and social benefits across the eleven topic areas identified. The SRB will enable us to improve the customer experience while meeting the challenges of climate change and supporting our neighbouring communities.
---
2020
Investigation into the Carmont rail crash
This was a fatal accident where a passenger train hit a landslip and derailed. Sadly, three people were killed and six were injured. RSSB helped industry address the post-accident rules changes recommended by the investigation into the accident. Recommendations included addressing rolling stock integrity, derailment mitigation, windscreen integrity, and earthworks management.
Launched Rail Wellbeing Live
To improve health and wellbeing in rail staff, our cross-industry group, the Rail Wellbeing Alliance, launched Rail Wellbeing Live, the industry's largest health event. Over two days, this online annual event brings the industry together to focus on the health and wellbeing of rail staff.
Supported industry during the Covid-19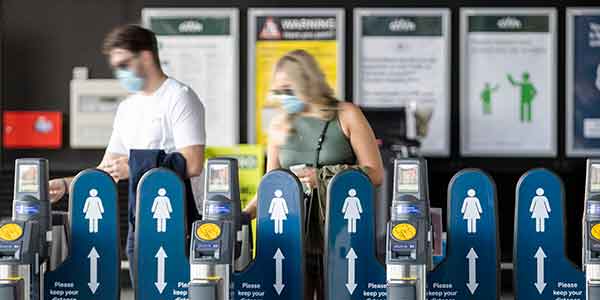 Our experts helped to manage impacts of the lockdown and adapt to new challenges. We provided information to help decision making and keep the railways as healthy and as safe as possible for passengers and rail staff. We developed models to help industry understand infection risks, the impact of social distancing and increases in passenger numbers. This work also led to: Rules changes to accommodate new ways of working; advice on mental health and physical health; support for front line staff during return to 'new normal'; pandemic playbook to aid preparedness for future pandemics.
---
2021
Changes required post Brexit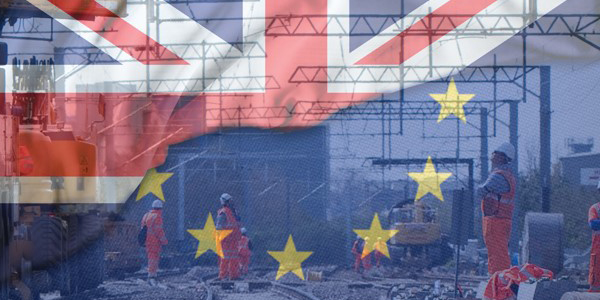 RSSB worked with the Department for Transport (DfT) to create a suite of National Technical Specification Notices so that the relevant benefits of Technical Specifications for Interoperability were preserved in Great Britain following exit from the EU.
Collaborated on the safety requirements for sector level changes
The Williams-Shapps Plan for Rail will result in the most significant changes in rail for over 20 years. The DfT-led Rail Transformation Programme has created a Safety Working Group (SWG), which includes the DfT, ORR, RSSB, and the Great British Railways Transition Team.
In this capacity, RSSB has worked with SWG to put in place an independent and objective means of monitoring rail safety at sector level. This will build on lessons learnt from past, detailed risk and safety intelligence, and human factors considerations indicating issues worth further investigation. SWG will provide advice on risks and opportunities to identify where organisational change may create safety-related challenges.
Established Data Insights
Through this capability we plan to use value and hypothesis-driven analyses to support industry decision-making and provide the direction for risk management activities
Launched the Stations Air Quality Monitoring Network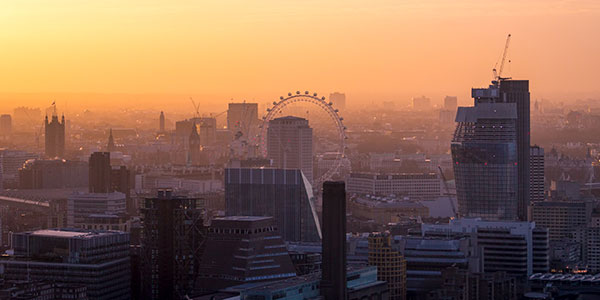 The aim of the Stations Air Quality Monitoring Network is to support industry to improve air quality at stations on a national scale. An ambitious £4.5million programme, funded by DfT, will collate data to pinpoint air quality hotspots across the network. This will enable industry to collaborate and take effective decisions where air quality improvement plans are required, complying with DfT's Rail Environment Policy Statement.
At First Rail, we actively try to understand and manage our impacts on people, the environment and the economy and proactively aim to optimise the positive and take all steps possible to overcome or minimise the negative. RSSB's Air Quality Monitoring Network (AQMN) programme provides systematic and robust air quality data which helps pinpoint air quality hotspots across the network. This will help First Rail to engage with stakeholders to target air improvements and support a cleaner way to travel for customers and staff.
---
2022
Established Futures Lab
To build on the previous work of the Horizon Scanning project, and proactively partner with the sector as it reforms and innovates, we established Futures Lab. This will provide the forum and framework to look to the future for opportunities and threats, for our members and the industry, to just into CP7 but the decades ahead as well.
Enhancements for couplers
Research into freight couplers has enabled improvements to safely connect more load. Crucially the uprated values can be applied to wagons in use today without the need to upgrade or undertake a detailed engineering assessment. The industry is implementing the improved freight coupler load ratings and identifying routes suitable for longer freight services.
RSSB's Freight research is bringing modern thinking and analysis to age old issues, and will enable more goods to be hauled by train without needing investment in new infrastructure or rolling stock.
This research is hugely promising. It's great to see how we're continuing to improve our freight network, so even more goods and materials can be moved with every journey, strengthening the UK supply chain. Government investment into new ideas and innovations is vital as we continue to strengthen the UK supply chain and strive towards greener freight and net zero by 2050.
Launched The Rail Social Value Tool
The Rail Social Value Tool, co-funded by Network Rail, is an online tool to help industry measure the social value of its investments, infrastructure projects, and day-to-day operations.
---
2023
Published new AC Electrification Standards
New standards on AC electrification and rolling stock were published. These are expected to save industry over £27m over the following five years, as well as delivering other benefits and supporting the wider decarbonisation agenda.
The rail industry has an important role in decarbonising transport and achieving government's target of net zero greenhouse gas emissions by 2050.It is widely recognised that to achieve this, extensive electrification of the rail network is necessary, which historically has been expensive and a challenge for engineering. RSSB's standards on AC electrification, which are the result of work led by Network Rail, Southampton University and other industry partners. It will lead to reduced infrastructure works and significantly lower electrification costs to the tune of £719 million, if all the 13,000 single track kilometres in the Traction Decarbonisation Network Strategy are electrified. These savings will enable reduced project times, lower costs and directly impact the industry's contribution to decarbonisation.