RSSB's rail consultancy services for rail operations provides in-depth expert knowledge to help review operations, optimise services, and deliver outstanding outcomes. We help you create and maintain high-quality operational systems.
The areas covered by our rail operations consultancy team are:
Technical authoring of rail operations documents
Concept and system definition for rail operations
Drafting and revising standards, rules, and instructions for rail operations
Developing briefing and training materials for operational staff and their tasks
Safe management of operational change with the relevant staff
Modelling new or potential scenarios for operational tasks
Concept definition through to system specification, standards, rules and instructions, for new or revised operational tasks.
Our expert team has experience in:
Helping clients to define the outcomes of new or revised operational systems
Providing support so new or revised rail operations are safely integrated with existing operations while complying with standards
Scenario modelling of new or revised rail operations to help the evaluation of change, hazard identification, requirements capture, and assurance processes
Translating operational requirements into standards, rules, processes, procedures, instructions, and training materials
Supporting continued professional development through bespoke training, for example writing better standards or learning from operational experience
Independent reviews on topics such as operational processes, procedures or methods of working
Why RSSB?
RSSB consultancy services are provided by industry experts who can help you create and maintain high-quality operational systems. Our consultancy team will help you strive for operational improvement, balancing the competing pressures of safety, efficiency, and environmental sustainability in a complex and uncertain business environment.
By working collaboratively with you and your organisation, our rail operations consultancy team combine our hard-won practical experience, rigorous analysis, and understanding of best practice to meet your bespoke needs.
Our experts are active members of several industry operations groups and committees. RSSB rail consultancy offers unrivalled access to our experts, who lead the industry on innovation and best practice, helping to reduce project time and project costs.
"We have a team of experts with considerable experience in all aspects of rail operations, many of whom have frontline experience as train drivers, guards, signallers, operations managers, or performance managers across heavy rail, light rail, and heritage rail sectors."
Challenges in Rail Operations
Rail operations involve the way structural parts of the railway function together with the people working on it. We understand that poor performance in rail operations can have negative effects on safety or the introduction of new technologies. That is why high quality operations are the essential ingredients in providing competitive freight or passenger services.
Common challenges in rail operations involve the safe and effective management of the interfaces between the structural parts of the railway and the people operating them. This includes the competence management of staff, the development of new operations systems, the safe introduction of new technology or methods of working, and ensuring that incident investigation enables the appropriate learning of lessons from operational experience.
What we've done
New timetabling standards for a major UK rail infrastructure owner

Our consultancy client needed to modernise railway timetabling for the whole industry, so that the new system was a single, integrated, and properly coordinated timetable planning system. Our remit covering every aspect of rail, with significant expertise creating and maintaining high-quality operational systems supporting UK and international rail projects, made RSSB Consultancy the perfect partner of choice to support this project.

Read More

Risk assessments for a light rail tram operator in a major UK city

A light rail tram operator needed to conduct a review of common safety methods for risk evaluation and deliver recommendations to meet industry good practice. RSSB Consultancy applied expertise gained from work on the standard GEGN8646 Guidance on the Common Safety Method for Risk Evaluation and Assessment to meet this client's needs.

Read More

Horizon-scanning for UK signalling infrastructure

A major rail infrastructure owner needed to carry out a literature review and horizon-scanning project to improve its readiness for future challenges. We were the ideal partners to work with on this because, over the past 20 years, our expertise within design, compliance, modifications, and extensions has helped to upgrade and modernise the UK rail network to meet the demands of modern transportation.

Read More

Better safety-critical information to staff

Reviewed and gathered staff feedback on simplified safety-critical documentation to provide assurance that this contained all the information staff required and was easier to use.

Updating operational rules and procedures

Updated and simplified operator's legacy rules and procedures into a modular format. This reflects current good practice and will facilitate system modernisation.

Defining operational scenarios

Defined a complete set of operational scenarios for a new operator. This will allow draft rules and procedures to be tested and validated before live operations begin.
Related content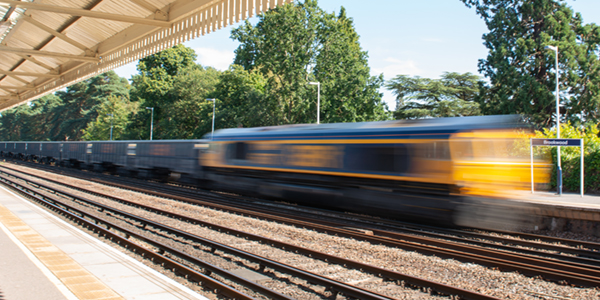 Rail Operations and Variability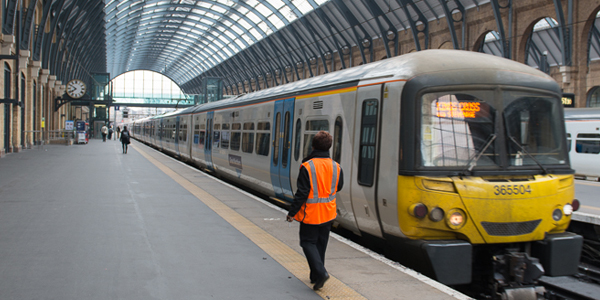 Traffic Operation and Mangement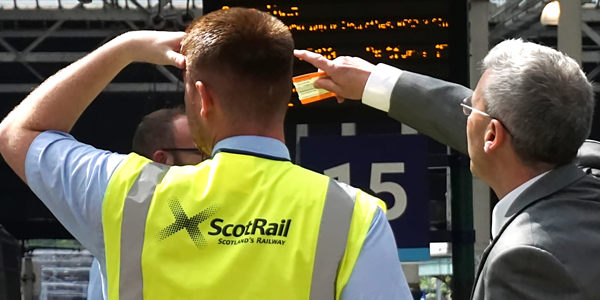 G-FORCE: Support for Operational Decision-Making