Our risk management rail consultancy services help organisations better understand their risk and take safe and cost-effective decision.
The areas covered by our risk management consultancy team are:
Taking safe decisions to meet legal requirements and business objectives
Risk assessment
Quantified risk analysis, including use of our Safety Risk Model
Safety-related cost-benefit analysis
Risk bowties
Risk profiling
Deep-dives, data analysis and safety benchmarking
Safety metrics and monitoring
Modelling and monitoring train accident risk, and our Precursor Indicator Model
Decision support tools, such as our Whole System Risk Model to support response to extreme weather events
Safety data management and data quality assurance, including managing GB rail's Safety Management Intelligence System.
Our expert team has experience in:
Applying our Taking Safe Decisions Framework
Undertaking or reviewing risk assessments and quantified risk analysis
Complex data analysis and safety benchmarking
Developing risk models and decision-support tools
Helping clients use our guidance on risk bowties
Applying RSSB risk management standards and guidance, for example on passenger train dispatch and platform safety measures, or trespass risk assessment
Support to organisations outside GB rail on safety data collection, the management of safety data analysis, and risk modelling.
Why RSSB?
Our risk management consulting team combines expertise in risk analysis, safety engineering, and safety data management to support safety decision making throughout the GB rail industry.
For over 20 years our experts have been managing and analysing safety data. We have helped GB rail maintain its standing as one of the safest railways in the world. With their up-to-date hands-on expertise, our rail consultancy experts can provide the support you need when undertaking risk assessments and risk modelling and when applying risk management tools, such as our world-renowned Safety Risk Model, to a wide range of issues.
RSSB's risk management rail consultancy team are active members of various industry risk groups, who lead the industry on innovation, best practice and finding the best way forward. So your projects will benefit from the very latest in rail innovation.
"Our experience and tools mean that we are uniquely placed to help rail companies solve their risk management problems effectively and efficiently by following a risk-based and evidence-led approach."
Challenges in Risk Management
Risk management challenges are an ongoing issue, although experience shows they often increase when an organisation or industry is undergoing change or operating in a cost-constrained environment.
Good management of health and safety risk management is both a legal requirement and an integral part of any effective and efficient business. Every passenger, every item of freight, and every member of staff should reach their destination safely every day. Achieving this requires a well-established risk and evidence-based approach to safety. A risk management approach can also be applied to health and wellbeing, reducing risks in this area too.
Common risk management challenges may include accurately understanding your risk profile, targeting safety improvement effort effectively or developing a safety monitoring programme. Other common challenges include analysing data to better understand a particular concern, deciding between different options, and undertaking change safely.
What we've done
Risk assessments for a light rail tram operator in a major UK city

A light rail tram operator needed to conduct a review of common safety methods for risk evaluation and deliver recommendations to meet industry good practice. RSSB Consultancy applied expertise gained from work on the standard GEGN8646 Guidance on the Common Safety Method for Risk Evaluation and Assessment to meet this client's needs.

Read More

Developing a regulatory framework for a South American country

A South American country needed to develop a new regulatory framework for its railway. Our specialists work every day to solve the complex challenges faced by rail operators, infrastructure partners, and suppliers – both in the UK and internationally. Our strong relationships at Government level meant RSSB Consultancy were the ideal partners of choice for this task.

Read More

Developing user-friendly Safe Systems of Work guidebooks

RSSB Consultancy were approached by an infrastructure company who were concerned that their Safe Systems of Work documents had become too big to consume in one sitting. Using our human factors and safety experts, we conducted an independent review before creating an improved user-friendly document.

Read More

Horizon-scanning for UK signalling infrastructure

A major rail infrastructure owner needed to carry out a literature review and horizon-scanning project to improve its readiness for future challenges. We were the ideal partners to work with on this because, over the past 20 years, our expertise within design, compliance, modifications, and extensions has helped to upgrade and modernise the UK rail network to meet the demands of modern transportation.

Read More

Reviewing of operational risk assessments

RSSB's experts conducted review and gap analysis of operational risk assessments, making recommendations to bring the documents into alignment with Industry Good Practice. This provided an independent opinion of the additional quantified risk assessments are required and details of risk management actions that should be expanded.
Related content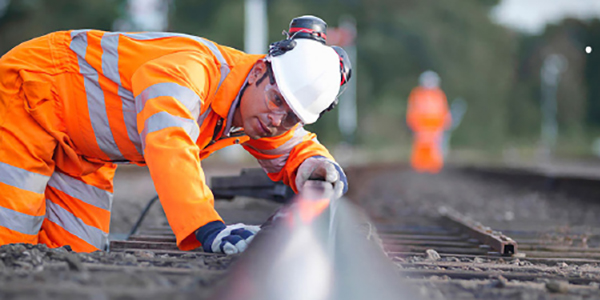 Latest Updates in Risk and Safety Intelligence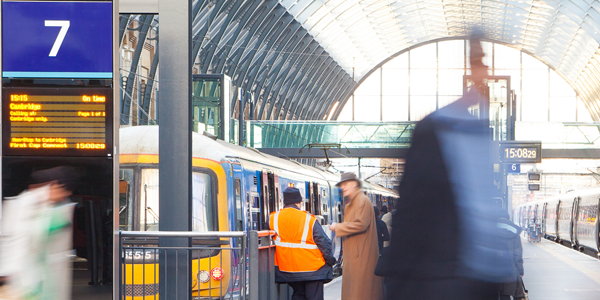 Safety Management Resources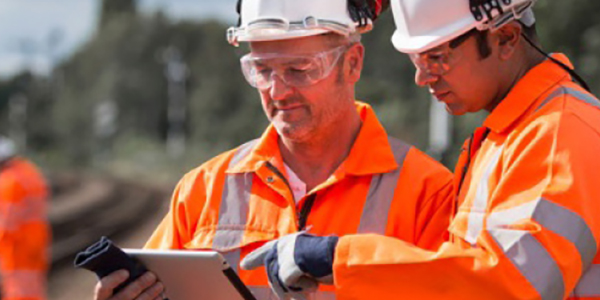 Safety Management Intelligence System