Our rail consultancy services for rolling stock include design, maintenance, modification, development or sustainability, to help you inform safety management systems, associated processes, and procedures. Our expertise helps you keep stock safe, reliable and efficient over the long haul.
The areas covered by our rolling stock consultancy team are:
Supporting application of standards
Analysis of standards
Cross-industry leadership
Asset management
Benchmarking
Product development
Systems engineering
Assurance.
Our expert team has experience in:
Structures
Wheels and axles
Brakes
Draw gear and couplings
Fire resistance
Derailment risk
Gauge
Cab design
Interior environment (air quality, lighting, noise, and vibration)
Visibility and audibility
Train safety systems
Doors and windows
Electromagnetic compatibility issues
Data recorders
Peer review
Emerging and novel technologies
Why RSSB?
RSSB's rolling stock consultancy team have considerable knowledge and experience in all aspects of rolling stock and have worked first-hand on the challenges that industry faces.
With many years of experience between them, gained both in the UK and abroad, our rail standards consultancy team works closely with our rolling stock experts. They combine industry expertise with a deep understanding of the physical aspects, the safety aspects, and power and control issues to help clients secure, protect, and optimise their rolling stock assets.
Their expertise includes diesel and electric locomotives, vehicle structures, rail vehicle dynamics, sanding, and electronic engineering as it applies to rolling stock, as well as other areas.
RSSB chairs the industry's Rolling Stock Standards Committee, and our experts are active members. We're one of the world's go-to resources for impartial, expert technical knowledge which makes us ideal partners for a range of projects.
Our rail consultancy service offers unrivalled access to experts who lead the industry on innovation and best practice, helping to reduce project time and project costs.
"We can support the understanding and development of standardisation in rolling stock and related systems. We also have the capability to provide technical leadership, facilitation, and support across a wide range of subjects, including current and emerging technologies."
Challenges in Rolling Stock
Rolling stock companies face many issues in ensuring that the structures moving on the railway are working safely and efficiently. Whether passenger vehicles, freight wagons or traction locomotives, rolling stock directly affects the customer experience in rail.
It is critical that the design and operation of rolling stock is not only safe, reliable, and efficient but also provides a comfortable environment for passengers, the ability to move freight safely and efficiently nationally, and supports environmental targets.
The introduction of new technologies throughout the network poses some common challenges. These include their efficient introduction and cascade with existing rolling stock, ensuring the reliable operation of rolling stock during and after the introduction, and the maintenance of staff competence.
What we've done
New timetabling standards for a major UK rail infrastructure owner

Our consultancy client needed to modernise railway timetabling for the whole industry, so that the new system was a single, integrated, and properly coordinated timetable planning system. Our remit covering every aspect of rail, with significant expertise creating and maintaining high-quality operational systems supporting UK and international rail projects, made RSSB Consultancy the perfect partner of choice to support this project.

Read More

Risk assessments for a light rail tram operator in a major UK city

A light rail tram operator needed to conduct a review of common safety methods for risk evaluation and deliver recommendations to meet industry good practice. RSSB Consultancy applied expertise gained from work on the standard GEGN8646 Guidance on the Common Safety Method for Risk Evaluation and Assessment to meet this client's needs.

Read More

Concept of operations review

RSSB's experts developed the concept of operations document that included a review of human/machine interface, signalling systems and communications networks to deliver information in-cab.

Crosswind over turning assessment review

RSSB's Aerodynamics specialist reviewed blanket speed restriction requirements against actual wind situations and train load patterns.
Related content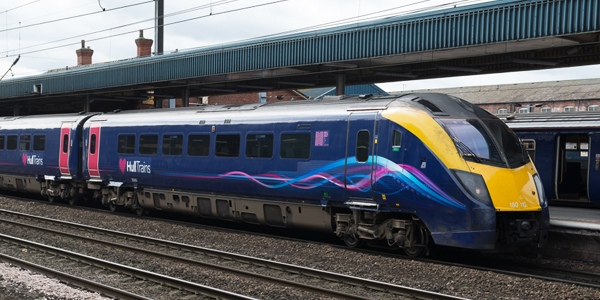 Rolling Stock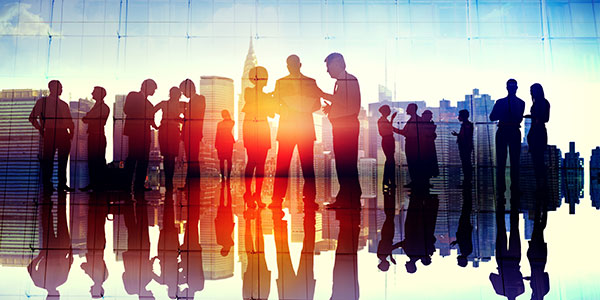 Rolling Stock Standards Committee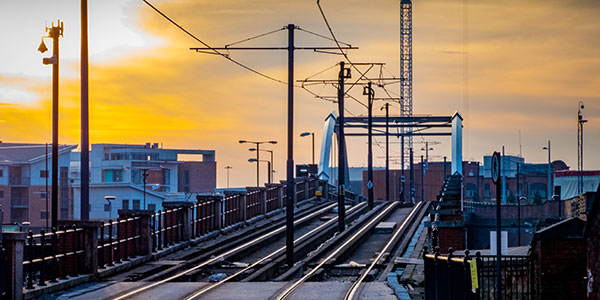 Standards Catalogue