The pandemic can be making life difficult for the workforce. Things that would have ordinarily been easy to do may have become more challenging physically and mentally. The railway also needs to maintain the high levels of safety around its workforce when moving through the different phases of the pandemic. We have a range of resources to help industry keep the workforce safe, tackle fatigue and protect mental health and wellbeing.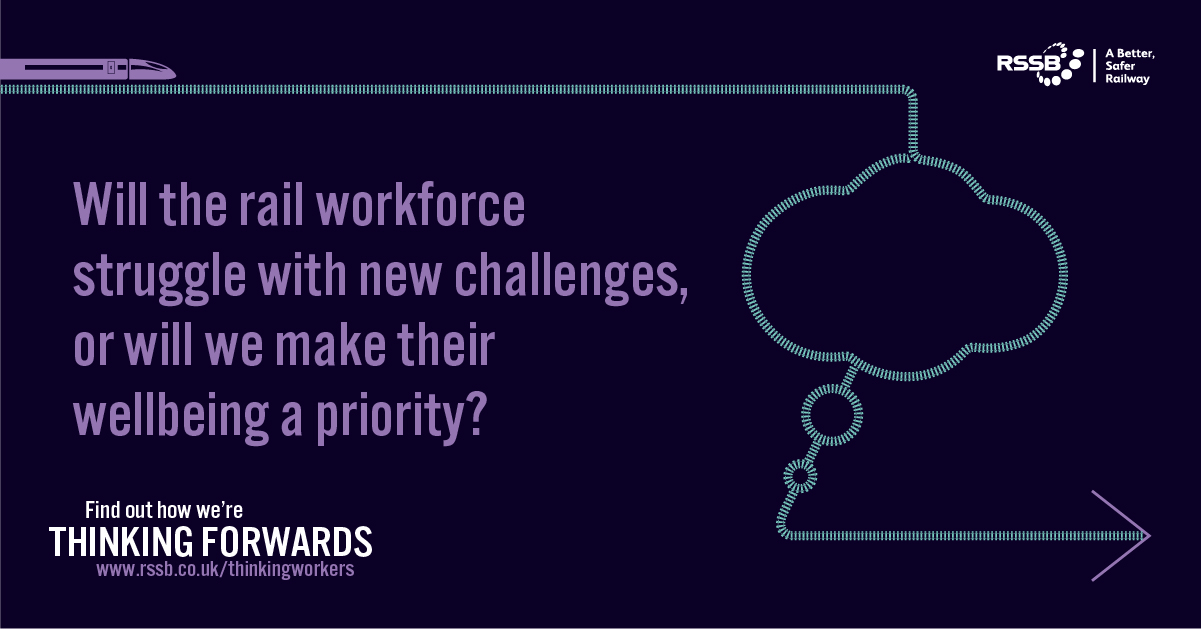 About 250,000 people work in the rail industry, many of them key workers who are crucial to keeping the railway moving so people and freight can be moved efficiently and reliably.
Rail companies have to manage key risks that the workforce can face, and there are additional risks introduced by the pandemic.
Employees will be facing challenging situations. This could include public behaviour issues such as the risk of abuse. People's routines will change frequently and there will be natural anxieties about their own health and wellbeing.
Working under more pressure could mean people encounter more fatigue, and so organisations will need to have arrangements in place to be ready to spot it and deal with it.
There is also the challenge of managing social distancing on stations, in office spaces, and on work sites.
RSSB's guidance and toolkits offer many ways to help staff manage a range of issues affecting wellbeing, from fatigue to passenger conflict.
Our Risk Assessment Support Service also provides members with an opportunity to sense check their approaches to protecting workforce wellbeing in line with the risk they face.
Please do take advantage of our resources.
If you are facing a particular challenge where our expertise could help please get in touch, it's what we are here for.