Using Renewable Energy to Deliver Cost-Efficient Electrification
RSSB funded research has explored the potential for using renewable energy sources to electrify passenger trains.
A feasibility study, led by Riding Sunbeams, has shown how decentralised renewable energy, and integrated storage technologies, can be used to directly supply rail traction power on AC passenger networks to deliver more cost-efficient electrification.
The project focused on the Core Valley Lines (part of the South Wales Metro network), which face particular discontinuous electrification challenges. Specifically, the project assessed potential engineering solutions; identified renewable energy sites; and examined the market conditions required to finance viable, decarbonised power generation for the railway's traction needs at a competitive and predictable cost.
The Valleys are rich in sources of renewable energy, and the project found it was possible to inject power back onto the rail network without adding a significant design or cost burden to the electrification works. This suggests the solutions recommended could be applied to other locations with similar demands, whether these are existing or new infrastructure projects.
Solar panels beside the tracks providing renewing energy for electrification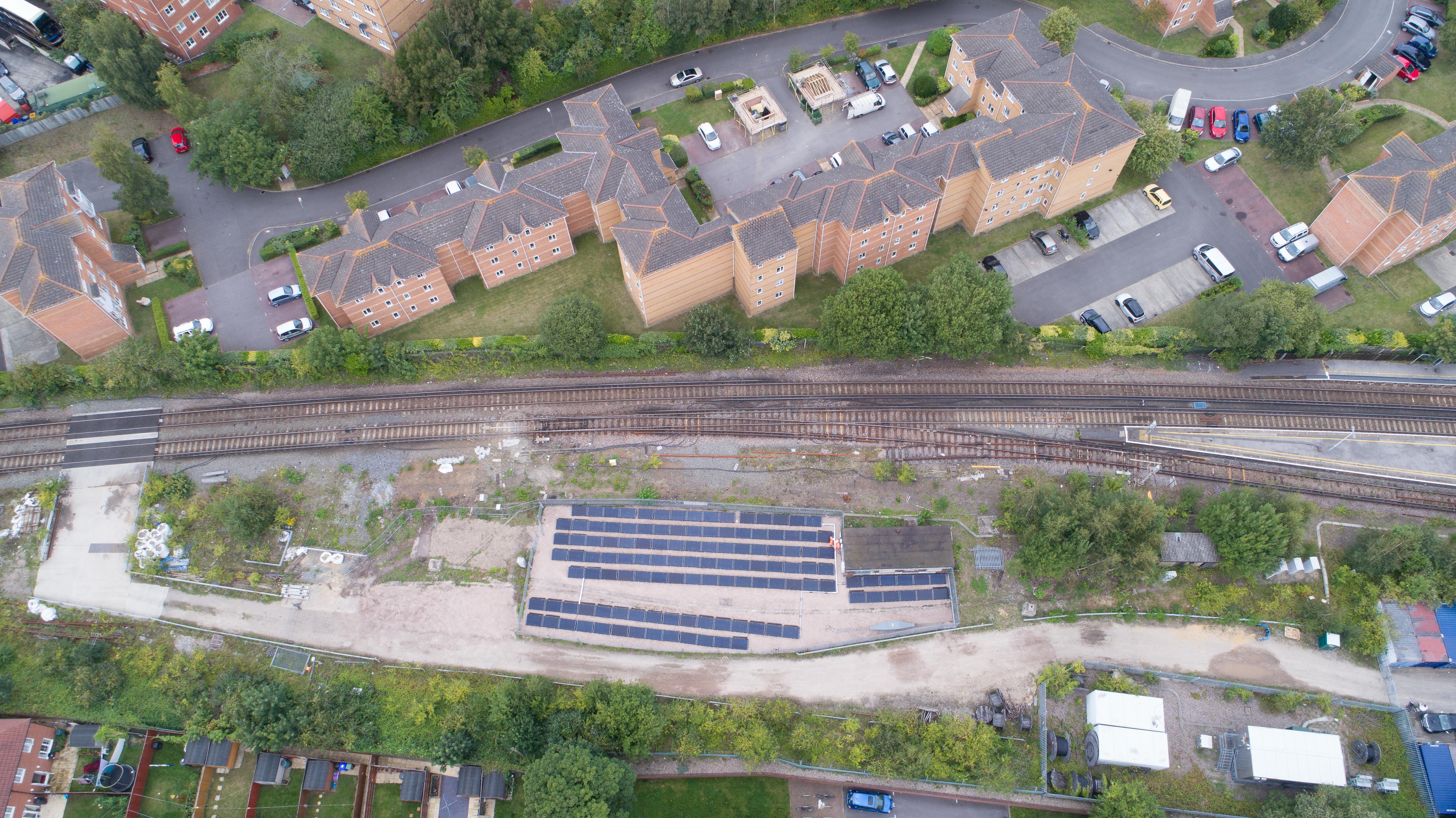 The final report provided Transport for Wales (TfW) and Network Rail Wales with guidance on designing and planning electrification using renewable energy sources. TfW had already set a target for 100% of the traction load on the newly electrified routes to come from renewable sources, with at least 50% to be supplied by Welsh generators. The findings demonstrated that most of this target could be met with direct supply from distributed wind and solar generators at a cost that is competitive with grid supplied electricity.

The study found that the key barrier to realising these ambitions is the lack of a converter at a suitable specification and price point, so sourcing this bespoke interface will be the next priority for the Riding Sunbeams R&D team.

This project was funded through RSSB's "Intelligent Power Solutions to Decarbonise the Railway" competition, which was launched in October 2018 and made £1m available to support the development of alternative, energy-efficient technologies for high-speed trains and freight trains, and innovative solutions for the provision, storage and distribution infrastructure of energy.