Helping Passengers Stay Safe
The railway is very safe, but risks still need to be managed. As the lockdown is eased, it will become possible for more people to travel by train. Our experts are helping industry with risk assessments, real-time decision-making, and human factors expertise to help passengers feel confident and stay safe.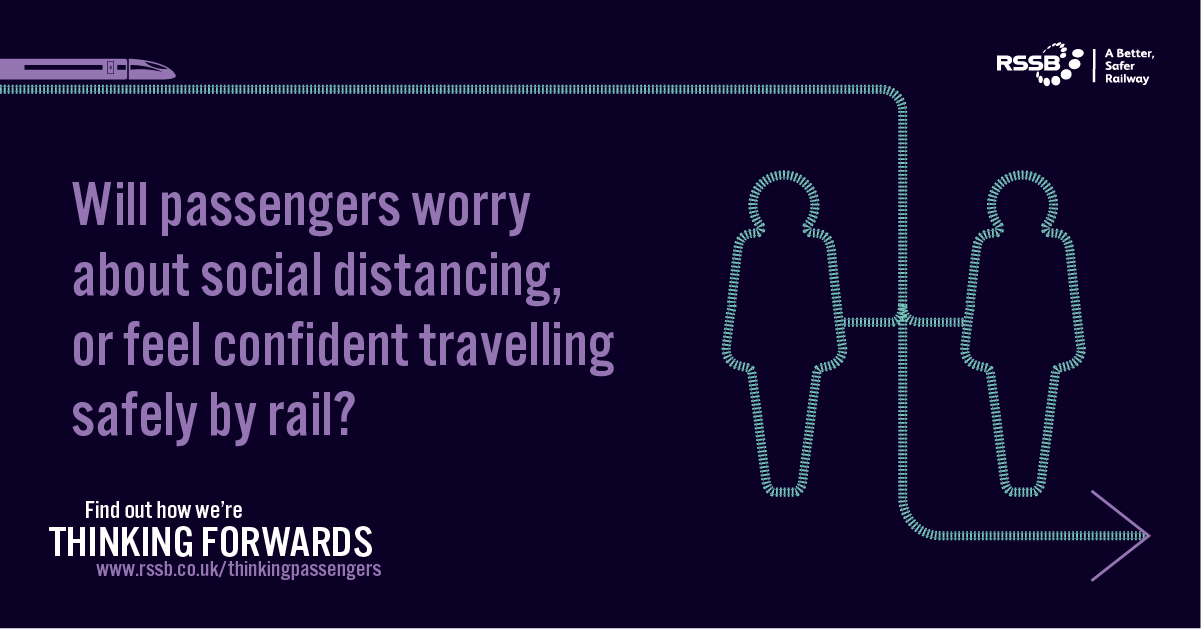 A key point where passengers may have concerns is social distancing. During lockdown, the vast majority of people have become used to staying at home, and only leaving to do essential shopping or exercise. Many will now be accustomed to keeping two metres apart from others.
Practising social distancing on public transport is very difficult. There may be situations where staff and passengers have to be closer for short periods, for example when providing assistance to wheelchair users or reviewing travel documents.
Our health and wellbeing experts have helped the industry to develop its social distancing guidance. In particular we have helped provide a better understanding of the '15-minute threshold' for essential work where people are required to be closer than two metres apart.
We have produced advice to help passengers who may be anxious and worried about travelling by train. This includes reinforcing routine hygiene protocols about handwashing and avoiding surfaces that could become contaminated.
Our experts have also used human factors techniques to help rail companies keep everyone safe by shaping passenger behaviour through the messages they use in signage and systems.
We have issued good practice to help encourage staff to have a clear, structured approach to real-time decision-making. This will empower rail staff to make decisions under pressure and provide an even better protection to passengers.
Please do take advantage of our resources.
If you are facing a particular challenge where our expertise could help please get in touch, it's what we are here for.